Walk: No, big Necessary rainstorm
Distance: 0, yoga
Berthe Morisot (French, 1841-1895), Blanche (Fillette aux jacinthes), ca. 1875,
Pastel over charchol on paper, laid down on canvas
There is something about the straight forward, cool colored clarity of this portrait that appealed to Ciwt in the Legion's current Pastel Show.*
Maybe others find it (overly) sweet and a candidate for Ciwt's Halloween Contest.**
Each to his or her own in art.
*Color Into Line: Pastels from the Renaissance to the Present, Legion of Honor, October 9 - February 13, 2022
**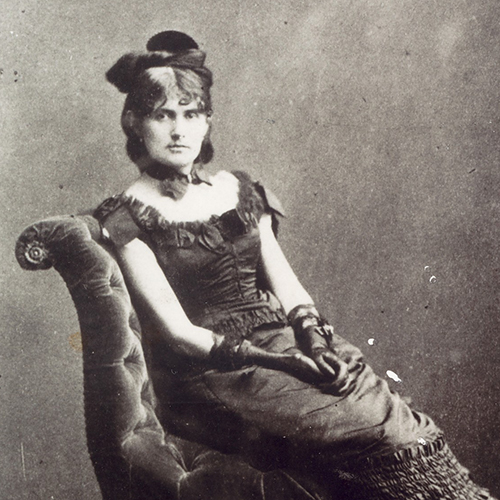 Here is a picture of the artist, Berthe Morisot @1860. Ambitious, focused, privately trained/relentlessly innovative and one of only two women welcomed into the company of Paris's Impressionist painters. Ciwt doubts Morisot was overly sweet.