Walk: 1 & 2. The usual, back and forth several times
Distance: 1. 6 miles 2. 8 miles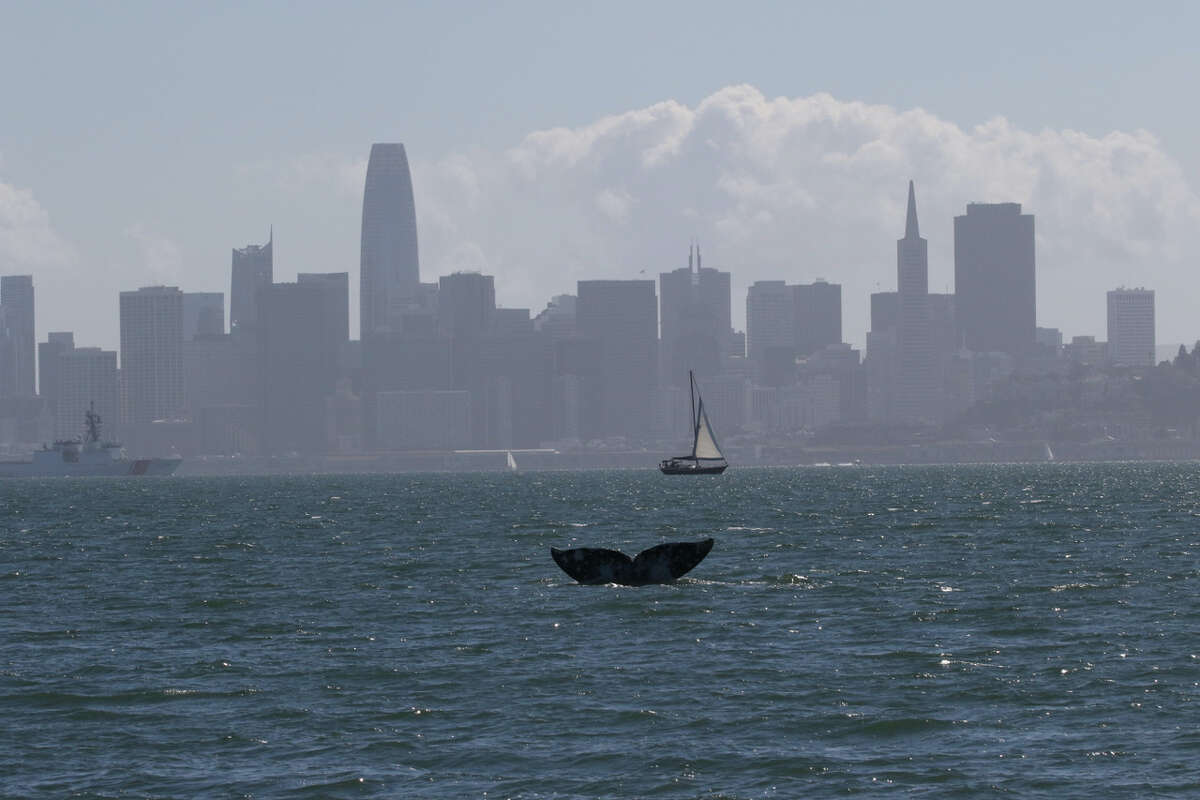 Gray Whale Seen in San Francisco Bay, March 6, 2022
Isn't this photo wonderful? It is what makes living in the Bay Area so special for Ciwt. All the technology being developed here catapulting us into the future, and then this. A whale, a creature from the ancient of days swimming in our bay. (According to Wikipedia,
Cetaceans - whales, dolphins and porpoises -
are an order of mammals that originated
about 50 million years ago
in the Eocene epoch).
And the photo is totally real. Kat Nazar took it. She has been leading whale-watching tours in the San Francisco waters for nearly two decades, and also keeps in touch with our Ferry skippers and the Marine Mammal Center's cetacean field research team. She shares all of her photographs from her tours with the center as well as the GPS coordinates of where she finds the whales.
Last Sunday afternoon, Nazar may have had one of her closest encounters yet. She was steering a 65-foot catamaran - aptly named the Kitty Kat - near the Golden Gate Bridge and Crissy Field when she had to slow down for windsurfers. Suddenly a large gray whale popped up so close to her boat, she just screamed "Whale!" She stopped and her passengers had the lifetime experience of watching it do its thing. She and they also spotted what appered to be a mother whale and her baby swimming between Alcatraz and Angel Island.
According to Nazar, encountering a whale is the most unique experience in San Francisco, a city that specializes in them. It never gets old she says when she sees a spout briefly skim the surface followed by a tiny puff of steam. Then there is that tail that touched Ciwt's heart in the photograph.