Walks: The Usual every day: hood, between homes, Presidio
Distances: 5 miles average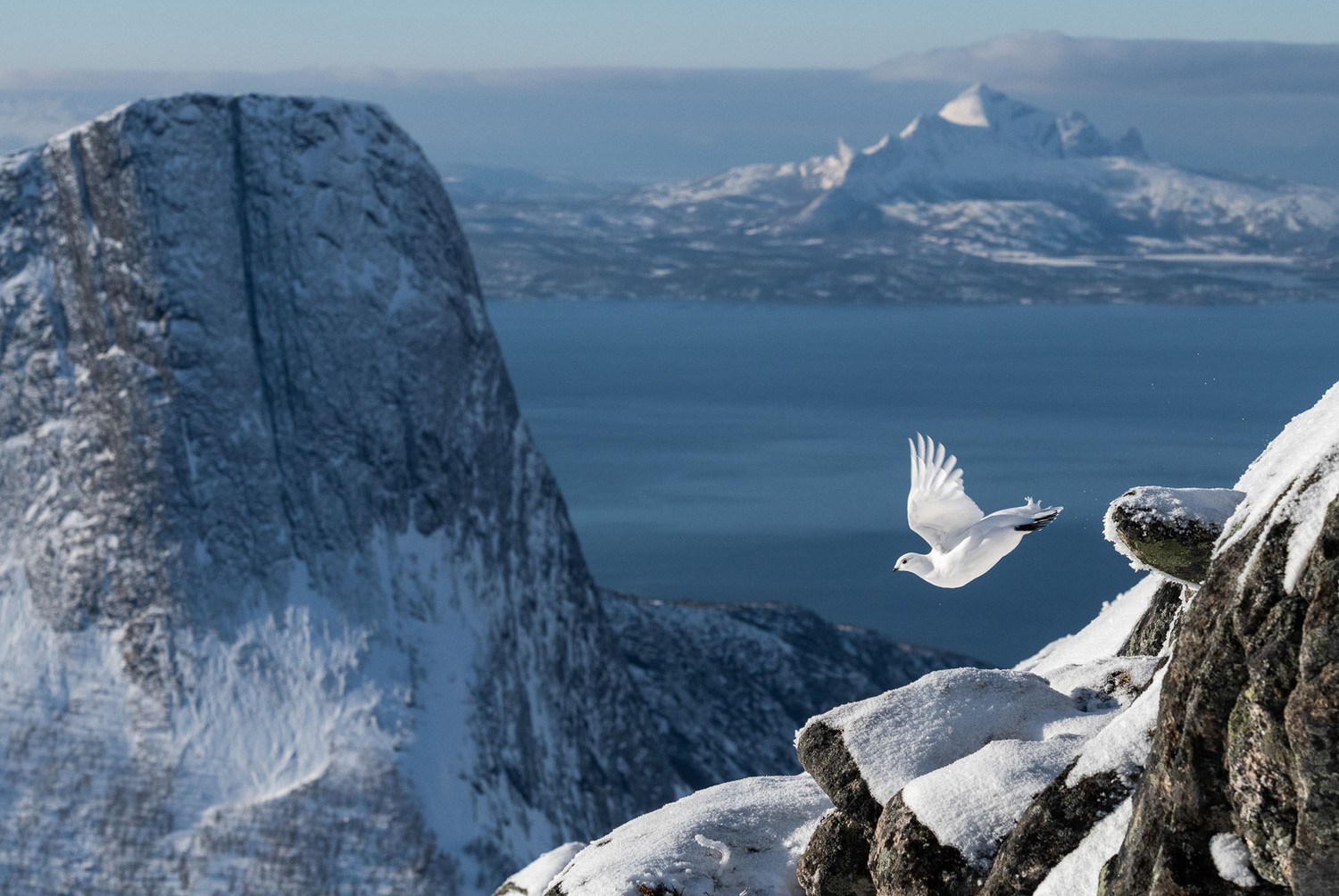 A whole week of Ciwt missing her readers, flying between her new home and the millenialization of her old one.
And, yes, this photograph is real. The stunningly pure white Rock Ptarmigan in flight was captured crisply and flawlessly by Norway's Erland Haarberg. He says of the moment: High above the tree-line, the wind, snow and cold maintain the iron grip of winter for months on end. This is where rock ptarmigan thrive, small white feather-balls in an endless white landscape. On this particlar winter day, I was on my way to a mountaintop by Tysfjorden in Norway to photograph landscapes. I had almost reached the summit when I spotted some ptarmigan tracks criss-crossing between the rocks. From behind a rock, a small head appeared, and seconds later it took to wing with the mountains and fjord landscape in the background, setting the scene perfectly.
No wonder Haarberg was named Overall Winner Bird Photographer of the Year in The Atlantic's annual competition.
Stay tuned for awesome entries by some of the bird photographers he was up against.....