Walk: Cinema Club (A Quiet Passion)
Distance: 2 miles then continued deep research for upcoming tour. Ooops, just a minute Ciwt.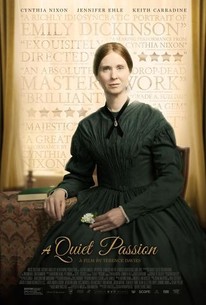 Cynthia Nixon was excellent today in the new movie about Emily Dickinson,
A Quiet Passion
. Too bad there were extended, extennnnnded periods of maudlin depression, illness, death that drag the movie away from its better aspects. Also peculiar, stilted language. Ciwt says C+ and certainly only for the Dickinson lovers or those curious about her.
And did Ciwt tell you that right before she sat down to write today, she received an email from her Matisse Diebenkorn group -
Cancelling?
That's the second time for this San Diego group - a bit out of Ciwt's control because they come to her through her So. Cal associate. Lots of hours of research (and some anxiety) but at least many were about her artist love, Matisse - and part of her wasn't too keen on touring this particular show. Anyway, they may reschedule before the show closes at the end of May.
Has Ciwt also mentioned that she isn't a big fan of surprises, people and schedule surprises? A bit better at handling them than Miss Dickinson, but, oh, that poetry.