Walk: Monday Hood errands
Distance: 4 miles, Yoga
1. Usually it is about gowns, but in the many hours of last night's Oscars Ciwt began to obsess about the tuxedos. She found the gold, pink and blue/yellow ones fetching; they draped nicely and were well fitting.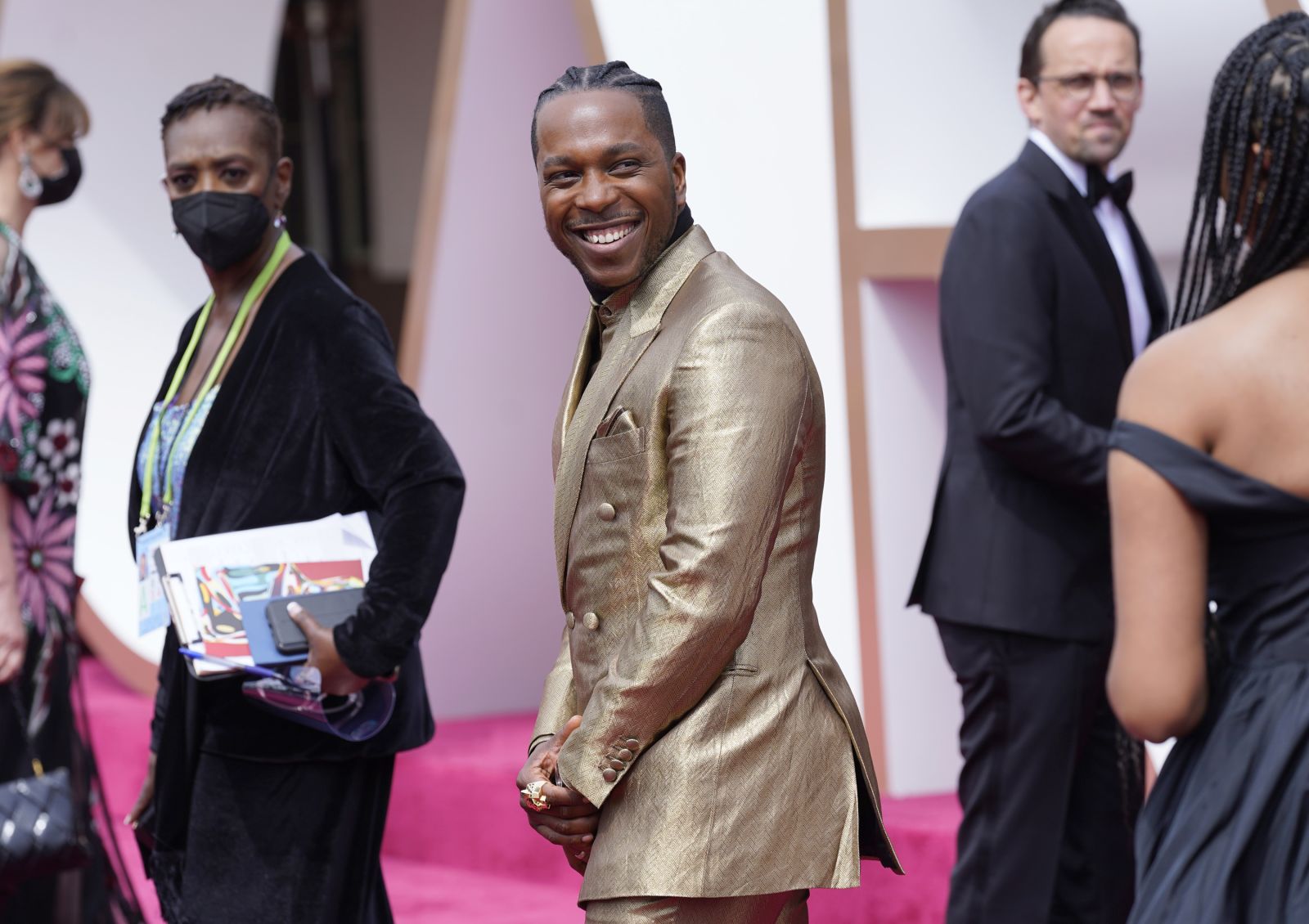 Leslie Odom, Jr.
2. But then there were the black tuxes. They looked good on Alan S. Kim, the young son in the movie
Minari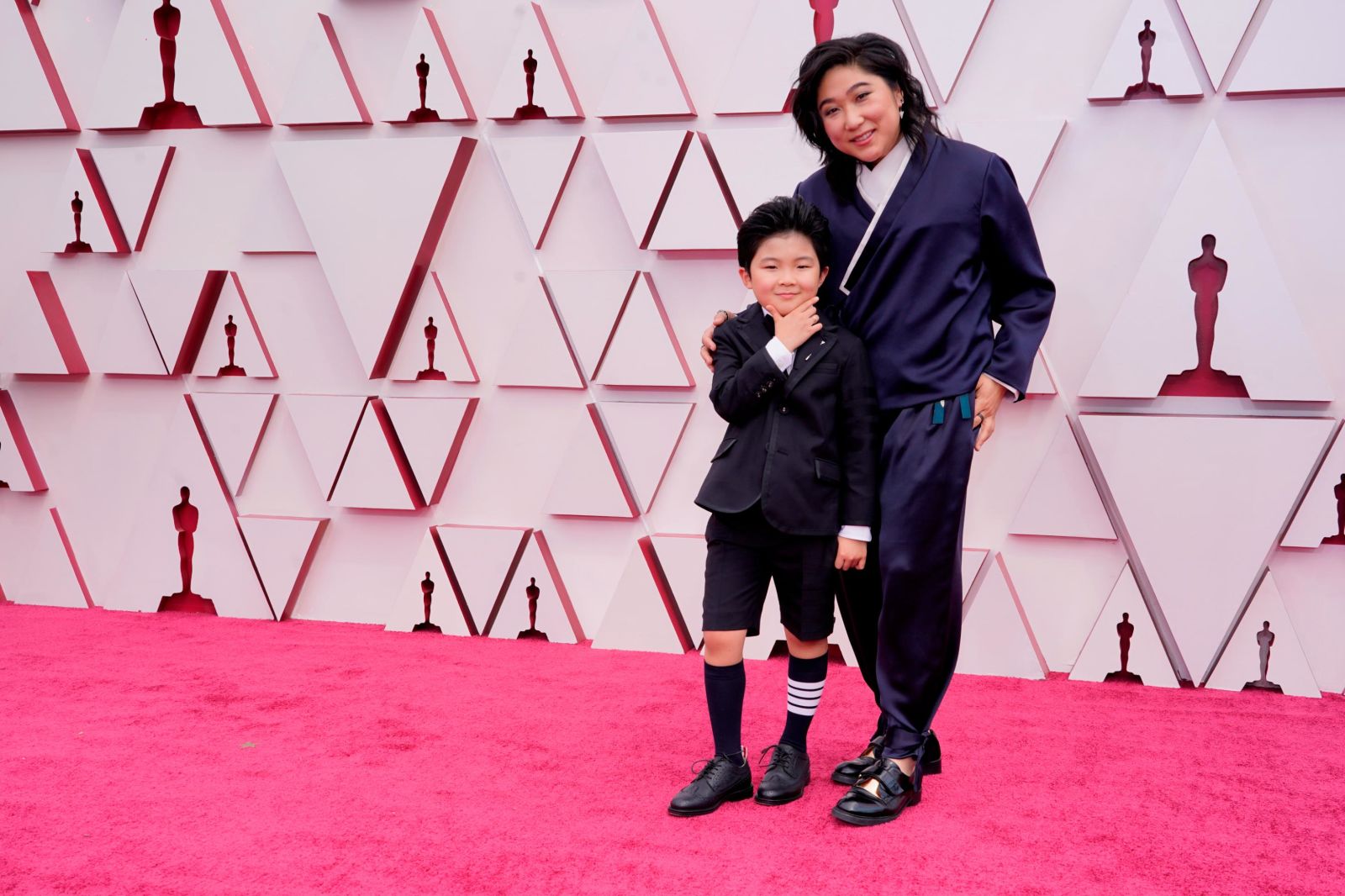 .
But that same little boy cut kept showing up on adult male stars, like Harrison Ford


The boxy jackets were hip length at most and their single button was somewhere just below the breastbone. They came across to Ciwt's eye as a size too small when the men were standing still, and when they raised their arms or even just moved, the jackets would open and ride up and the shirts and ties would pop out. Sloppy cute on boys, but not so much on older men.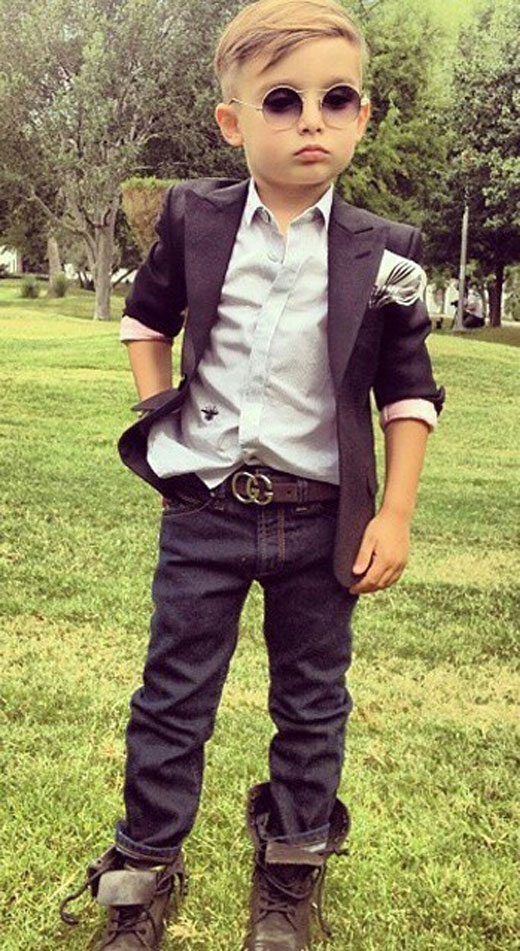 3. Ciwt's winner for Best Gown and Most Stylish Couple went hands down to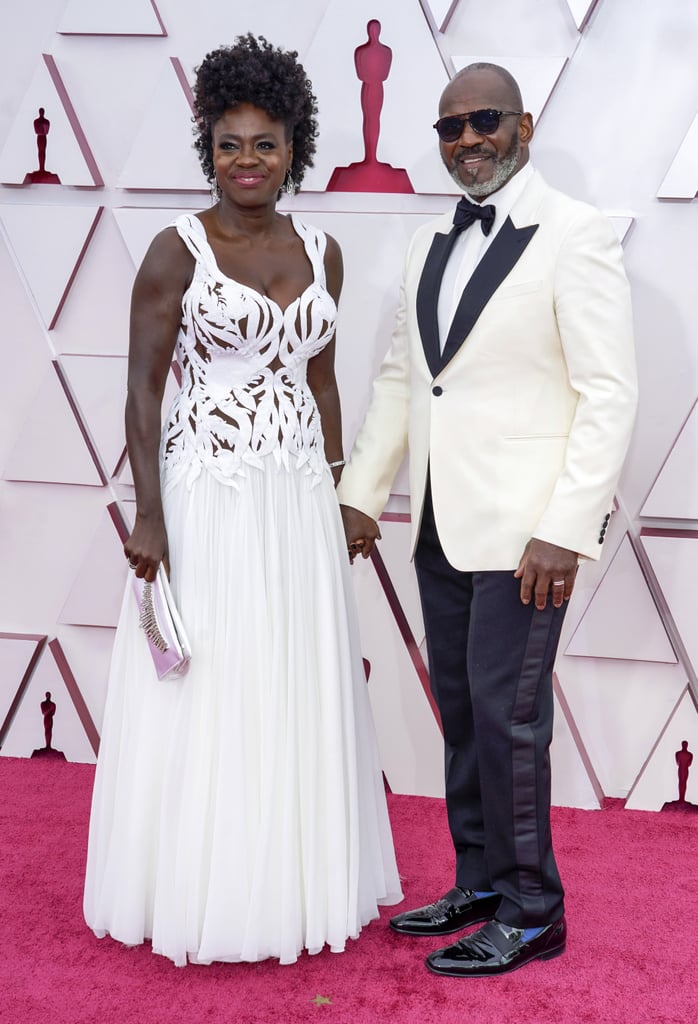 Viola Davis and husband, Julius Tennon
4. Ciwt's Award for
Breath of Fresh Air
goes to Best Supporting Actress,
Minari
's Yuh-Jung Youn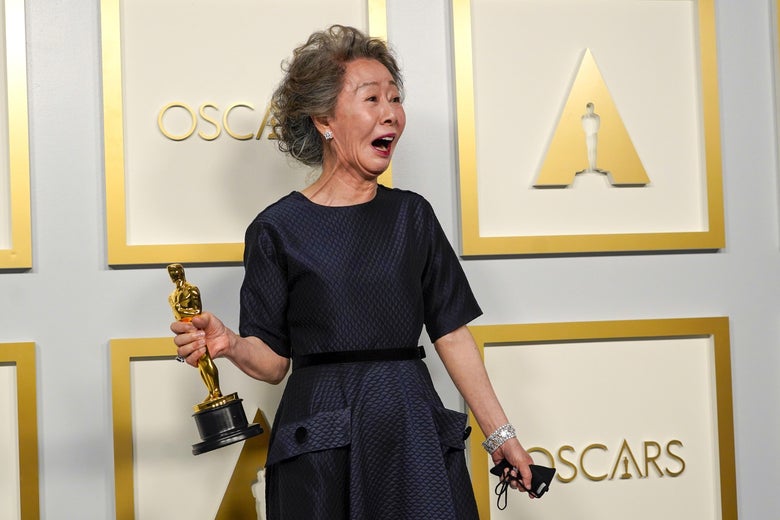 who made Ciwt (and many others) laugh out loud when she fauned over her presenter, Brad Pitt.
"Mr. Brad Pitt, finally. It's nice to meet you. Where were you when we were filming?"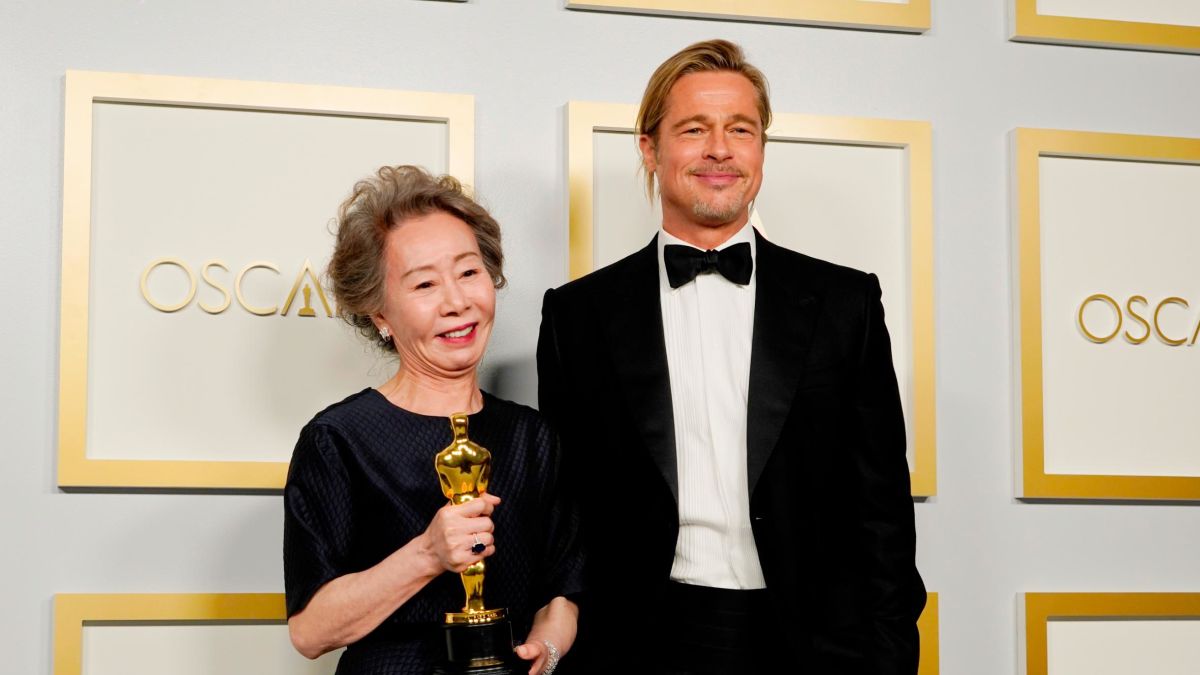 Then the utterly charming statement "I don't believe in competition. How can you win over Glenn Close?" And later when she lifted her Oscar and said to her two boys "who made me go out and work," "Beloved sons, this is the result because Mommy worked so hard."
So much is in her delivery which you can enjoy here.