Walks/Lopes: The Usual: Hood, Parks
Distances: 5.5 average, small yogas
Mortuary Temple in Thebes commissioned by Ramses II @3200 years ago to safeguard his soul
So Ciwt was invited to the press preview of the new exhibit at the de Young Museum: Ramses the Great and the Gold of the Pharaohs. And WOW!
Ramses II, who ruled Egypt for 67 years, was a consummate builder, particularly of monuments to himself throughout his country. So Ciwt can think of no higher praise of the exhibit than to say Ramses himself would approve and be proud. The exhibition is so wonderous in terms of scale, detail, dignity, high-tech and musical innovation among other qualities that Ciwt asked one of the visiting dignitaries who organized it if a video had been made of the elaborate and exacting preparations for it. He shook his head sadly and said "No, but that would have been a very good idea." All involved must have slaved - with love and care.
At first the exhibit feels like a movie set, with lighting that captures the actual feel of sunshine and desert-like quiet. Original music plays and you slowly realize that everything towering above you is is an actual Egyptian museum relic or a painstakingly perfect replica. Exhibit designers explored temples, town and tombs in Egypt to accurately recreate the art and architecture so as much as possible you have been transported to ancient Egypt.
Besides huge columns and temples, thousands of artifacts from exquisite gold jewelry to weapons to, yes, mummies, are put in the context of their time. Which was really Ramses the Great's time. He lived for 92 years in an era when something around 30 was the usual lifespan. Understandably several generations of Egyptians considered the words Ramses and Pharaoh synonomous. And during his 67 years as Pharaoh Ramses advanced Egypt's culture, wealth and influence, expanded Egypts's borders, brokered the first known peace treaty, spearheaded the building of cities, temples and monuments - as well as being a great warrior and devoted family man. Not for nothing was he known as The Great, and the exhibition imparts a vivid sense of the man, his country, his accomplishments, his motives and the belief system that determined so much of who he was.
The deYoung is the only West Coast venue for Ramses the Great and the Gold of the Pharaohs, and Ciwt would strongly encourage people to travel to take it in. It is an Exhibition like no other, a Great one.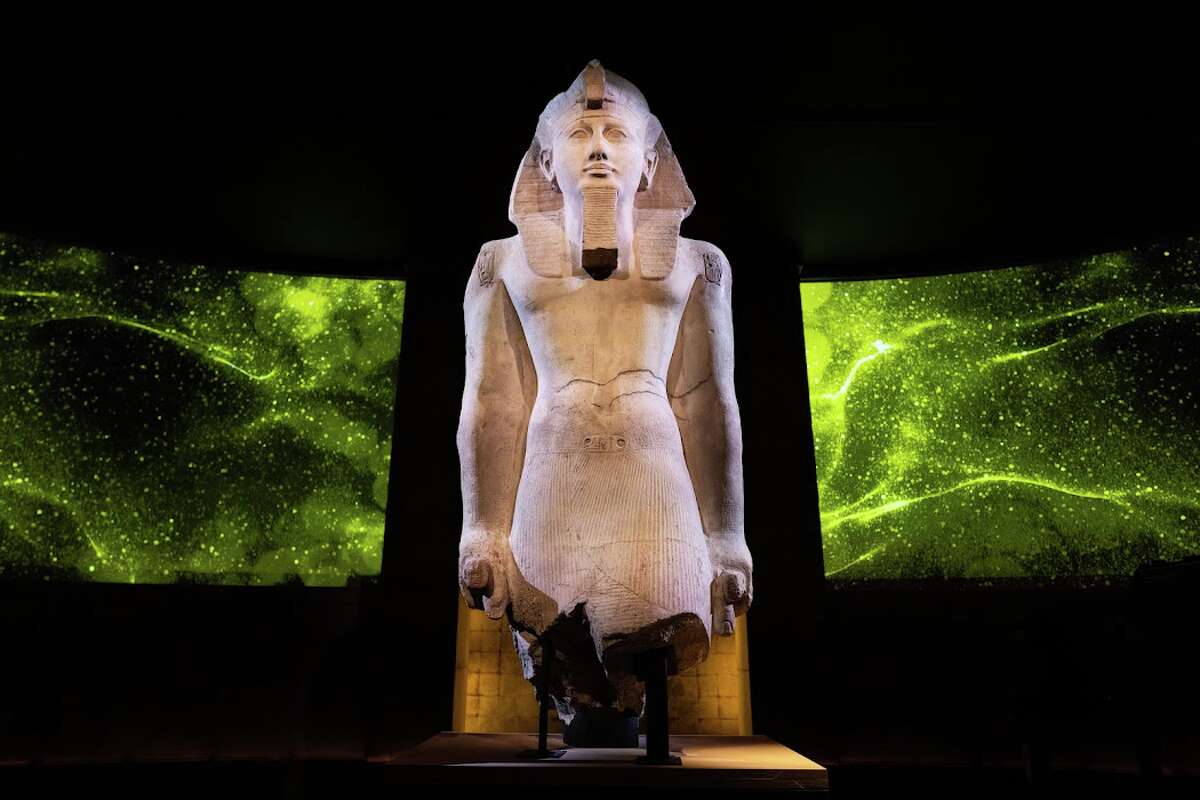 Ramses the Great
https://deyoung.famsf.org/exhibitions/ramses-great-and-gold-pharaohs