Walks: Mostly Hood, deYoung Museum, Legion of Honor, Finger walking through art research and
Tour Planning
Distance: 3-5.5 miles every day, small to medium yoga every day, smattering of pedaling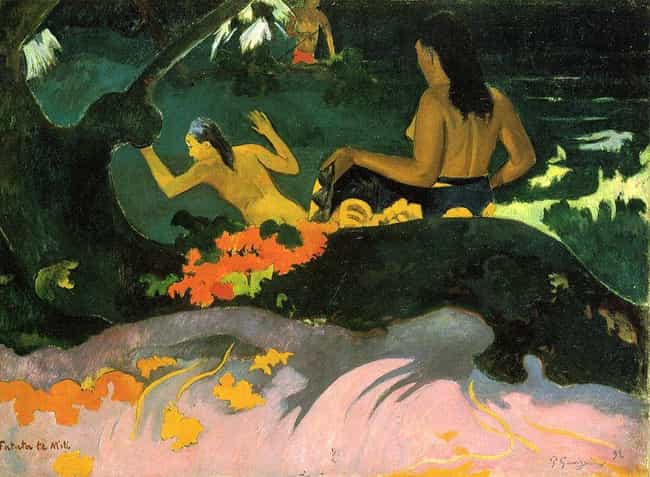 Paul Gauguin, By the Sea (Fatita te Miti), 1892, oil on canvas
So where has Ciwt been for 12! days? Succumbing to spring fever after a long, cold, rainy winter, yes. But mostly preparing for a Gigantic art tour.
The good news was that someone decided to treat her friend to an all day San Francisco Art and History Tour. Always a pretty daunting tour for Ciwt to make both comprehensive and fun, especially when there is a major special exhibition in town. Well, on the particular chosen day there were
three
special
exhibitions of
three of the most important and popular
artists in all of western art history.
At the de Young was
Paul Gauguin
whose painting (which wasn't in the exhibition) you see above and
Claude Mone
t whom you see below in his beloved, remarkable and often painted garden at Giverny.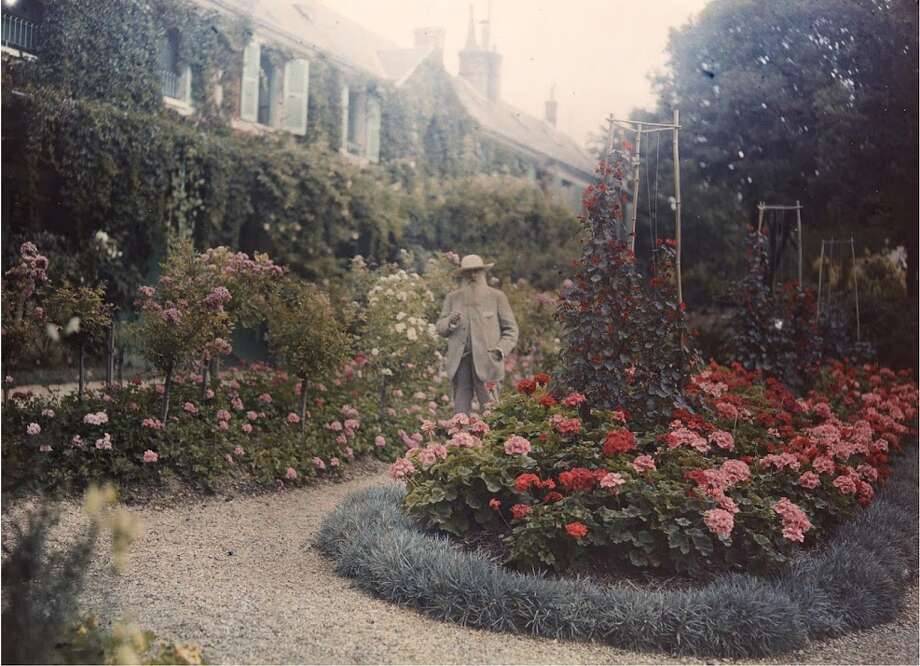 You may have heard of these two artists. As she delved more deeply into the current shows, Ciwt came to have less regard and compassion for Gauguin, perhaps because the show,
Gauguin: A Spiritual Journey,
contained very few of the colorful Tahitian paintings the public usually associates with him and a great many fairly good but inconsequential wood carvings, peculiar ceramics, and okay prints. Very few of these art works sold, and, if it hadn't been for the prodigious and successful efforts of Mette, the enterprising wife Gauguin abandoned (along with their five children together), even less of them would have. Sounds judgmental on Ciwt's part, and she really isn't trying to be: people are free to pursue their own dreams, but....
On the other hand
Monet: The Late Years
gave Ciwt deeper respect for the depth of integrity of Monet's talent and dedication to art. His late years were as difficult as those years can be: his cherished wife and son had both died, the ongoing blasting horrors of World War I were within earshot, and, perhaps most depressing and agitating of all, cataracts were robbing him of his eyesight. (He was completely blind in one eye and had 10% vision in the other. A late surgery was only mildly successful and extremely difficult). Still he painted, probably because it bonded him with the beauty and solace of his garden but also because he had committed to the enormous paintings that were his final works and his gift to France, his beloved country. You would know them as the paintings in Paris's L'Orangerie:
And she positively fell in love* with brilliant, erudite, supremely talented, fun, witty, businessman-diplomat-artist- loving friend and husband, Peter Paul Rubens.
Peter Paul Rubens (1577-1640), The Artist and His First Wife* *in the Honeysuckle Briar, 1609-10, oil on canvas
Really Rubens had it all, including well deserved fame and a place in art history at the level of Michelangelo and da Vinci. The one thing he didn't have was subject matter that was of enduring interest. At the time he was painting, portraits, altarpieces, biblical stories, fierce hunting scenes and plump women were in demand - enormous demand. Today, well, not so much: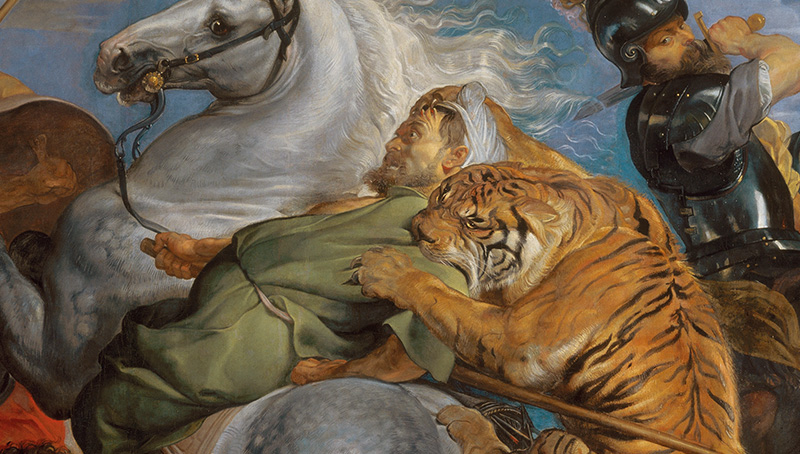 Peter Paul Rubens, Lion, Tiger and Leopard Hunt (detail), 1616, oil on canvas
Peter Paul Rubens, Lot and His Daughters, ca. 1614-15, oil on canvas





Then there was the rest of both museums and San Francisco history and personages to present. Ciwt Loved the whole project, but she had CIWT on her mind the whole time and is glad to be back at
C
.
* Not! to the exclusion of Matisse who is still the love of her personal artistic life.
**She was Isabella Brant and sadly died many years into their happy marriage. Several years after her death, Rubens married again and was again very happily married until his death at age 63.