Walk: 1. SF Playhouse (Yoga Play), 2. Asian Art Museum (Kimono Refashioned), SF Ballet, Legion of Honor (Early Rubens
)
Distance: 1. A Few Blocks, a little yoga 2. 5.4 Miles 3. 2.2 Miles, small yoga
So Where has Ciwt been? Abandoning Alex Trebek to do nights on the town. Tuesday it was
Yoga Play
at SF Playhouse:
A fairly inconsequential play which yoga teacher Ciwt enjoyed because it was a send up of the current yoga scene.
Then Wednesday it was Asian Art Museum's show
Kimono Refashioned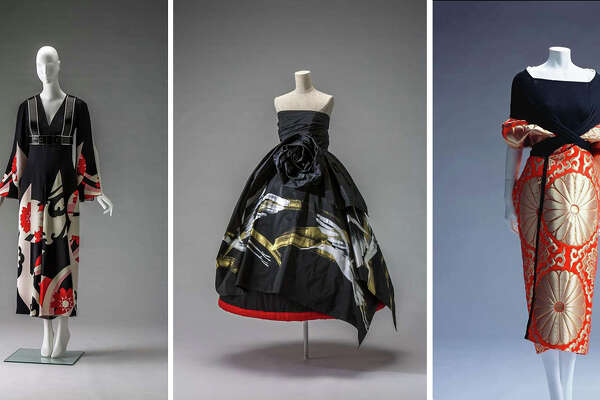 which Ciwt found interesting for a further understanding of the place of kimonos in historical Japanese society and its influence on Western fashion from Haute Couture to Pop ready to wear.
She had a ticket for the ballet right near the Asian. But it wasn't going to start for a few hours, would end at her midnight (probably10pm) so she walked to the box office, donated her ticket and walked home. Enough is enough.
Now tonight she will cap her week on the town by going to a swankish opening of the Peter Paul Rubens show, Early Rubens, at the Legion of Honor.
She's already looking forward to returning to her old habits tomorrow: A movie (good hopefully, but middling will do) during the predicted 'atmospheric river,' then dinner with her usual partner, Alex Trebek and early to bed.