Walk: Animal Connection donation Distance: .5 mile, Yoga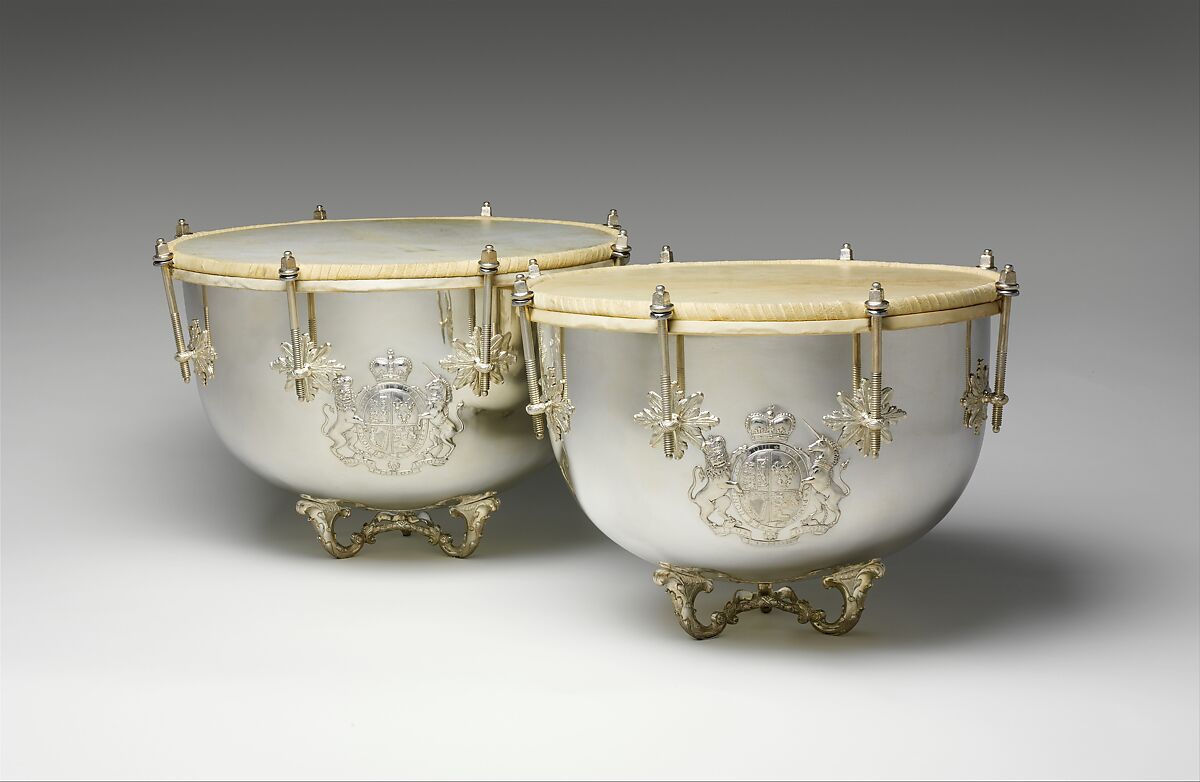 Franz Peter Bundsen, (Germany), Kettle Drums, 1779
From the 17th to the 19th centuries one of the most sought after symbols of wealth and power were kettle drums. Aristocrats and royalty competed for the finest and most impressive of these instruments which announced their arrivals, special events and even battles.
So you can be sure that when King George III wanted a new set of drums in the late 1700's his respresentatives scoured Europe for the greatest silversmith they could commission. And they found him in the Hanoverian Franz Peter Bundsen, who not only fashioned the drums completely from a huge sheet of pure silver but hammered out an extraordinarily intricate royal shield in the center of each one.
The horses that carry the drums are also uniquely talented. Known as "Drum Horses" they are unlike any other breed in the world, combining the size and stature of the Shire and Clydesdale with the color and coat of the Gypsy Horse. They are strong enough to carry the weight of two large solid silver drums, plus a fully outfitted rider (often in excess of 300 pounds). This through large, noisy crowds. The breed also willingly learns to be controlled entirely by reins attached to their rider's feet and they can remain quiet and calm and present throughout ceremonial festivities. Amazingly these large horses are also very rideable and driveable and can compete in many classes and disciplines. Understandably to this day the Calvary Drum Horse is one of the most popular and beloved members of The Queen's Band of Life Guards regiment.