Walk: SF Playhouse (A Chorus Line)
Distance: 4.5 miles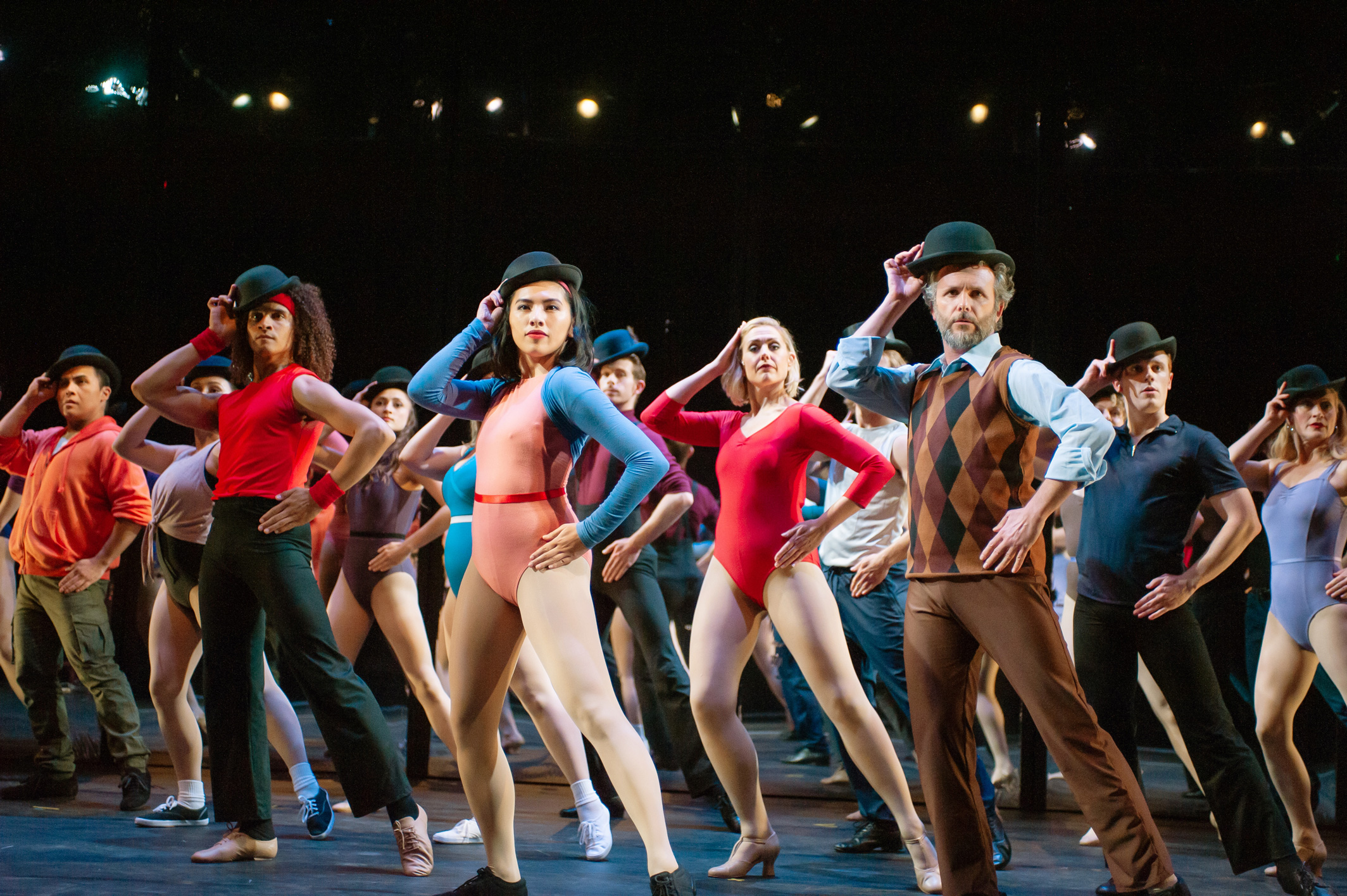 Dancers 'trying out' in SF Playhouse's current revival of A Chorus Line
A Chorus Line
is almost 50 years old! Ciwt can only imagine how stunning its book and lyrics must have been when it opened on Broadway in July 1975. The play openly addresses social issues which were largely kept 'in the closet,' or between best friends or you and your therapist at that time - being gay, colored, abused, desperate to escape the small town stultification of the 50's, spousal coldness, the punishing but desperately needed life in the theater.
Ciwt wishes she had seen it then. Her first time was today, and, truth be told, she looked at her watch several times. The acting and singing were excellent but the immediacy and jolt of the issues have become commonplace. Their remaining deep appeal is probably to a gay and theater performer audience or people who retain strong and fond memories of seeing it on Broadway. Looking around Ciwt's matinee audience, it appeared nearly entirely comprised of a 'white hair' straight crowd. Polite clapping but no wildly enthusiastic whistles, cheers, standing ovations.
Ahh, but the dancing! A Chorus Line is set in the midst of an audition for an upcoming play, so high stepping routines fill much of the play and are a pure and timeless delight. No looking at Ciwt's watch then.