Walks: 6 Days of Hood, PGCC, Union Square,
(pickleball courts)
Distance: average 4 miles, exercise classes,
hours and hours of pickleball
When Ciwt told a friend she'd started playing Pickleball, her friend said she'd heard the game was addictive. Ha Ha went Ciwt. No Way she assured her friend. No more getting addicted to a sport for Ciwt; she was too old and there wasn't enough time for such foolishness.
So, where has Ciwt been for the past six days? Well,
AND Book Club
Then maybe a little
.
But then she was right off to a wonderful production of Cabaret at SF Playhouse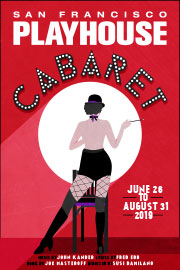 And after that just to, you know, recharge
a wee bit of pickleball.
But being ultra busy and certainly not the least addicted she went to one of the first showings of the fabulous QuentonTarantino's Once Upon a Time in Hollywood
That was after her morning game of, well,
But, you can see Ciwt has a very full, diverse life, and there is No Way she has become addicted to
the ridiculous game of