Walk: Maybe later (cold and showery) or maybe a cozy at home Christmas
Distance: We'll see, Yoga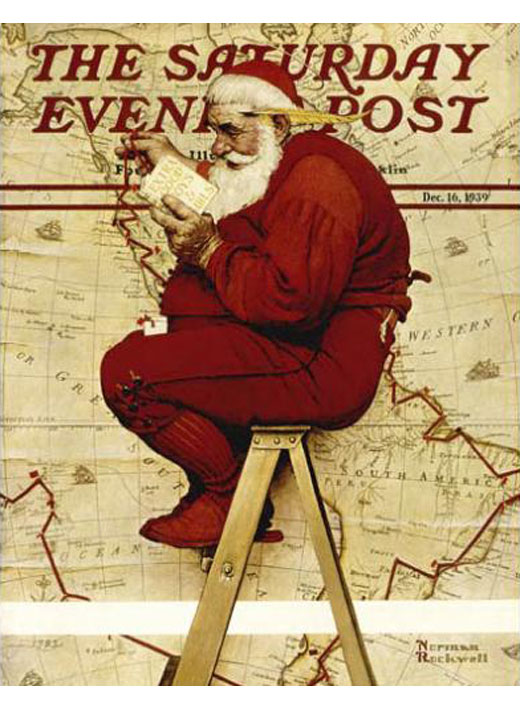 Norman Rockwell (1894-1978),
Extra Good Boys and Girls (Santa on Ladder with Map)
, 1939. Cover illustration for
The Saturday Evening Post
, December 16, 1939
Among his many Americana accomplishments, Norman Rockwell brought us our present day image of Santa Claus. Before Rockwell, American Santa had many looks including a thin elflike man dressed in green, a skinny gnarly looking man with a scraggly beard. For a while he had no hat, then, when he did, there was no uniform look or color to it. Sometimes it was black, sometimes red.