Walk: Presidio
Distance: 5.5 miles, small yoga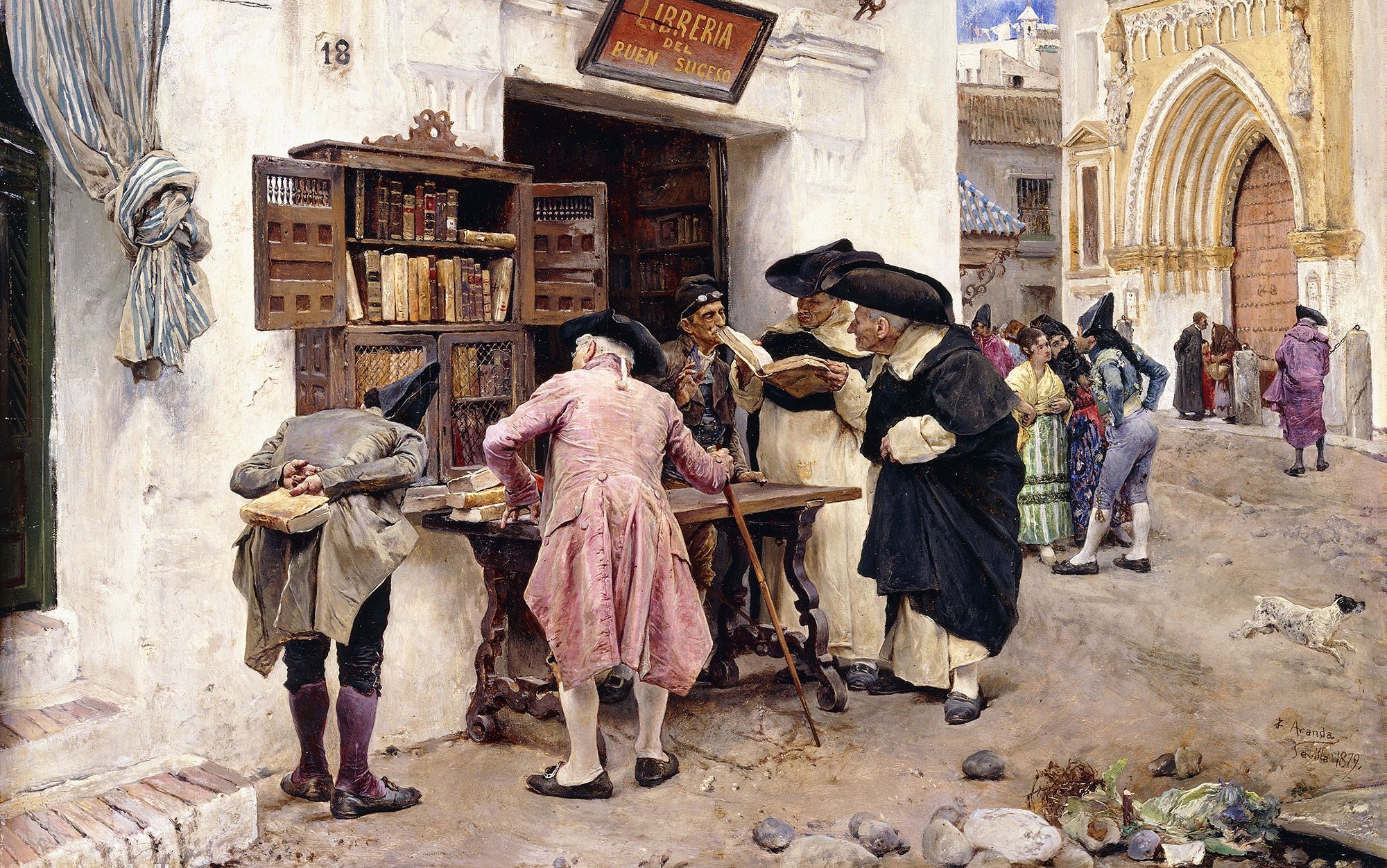 Luis Jimenez y Aranda (Spanish, 1845-1928), The Bibliophiles, 1879, oil on canvas
After hours at our modern museum, Ciwt really appreciates the artistry of gifted, hard-working realistic artists like Jimenez Y Aranda. His meticulously rendered details are exquisite: the facial expressions, the body (and dog) language, the clothes, the architectural details and even the unkempt condition of the streets. Ciwt truly feels like she's been taken back in time to witness a true slice of Spanish life.
Here is a detail which still does not do justice to Jimenez y Aranda's ability to bring his subjects right off the canvas into the viewer's present. As much as she can be energized and stimulated by modern art, Ciwt never stops being captivated by truly great genre, history and portrait paintings and
etchings.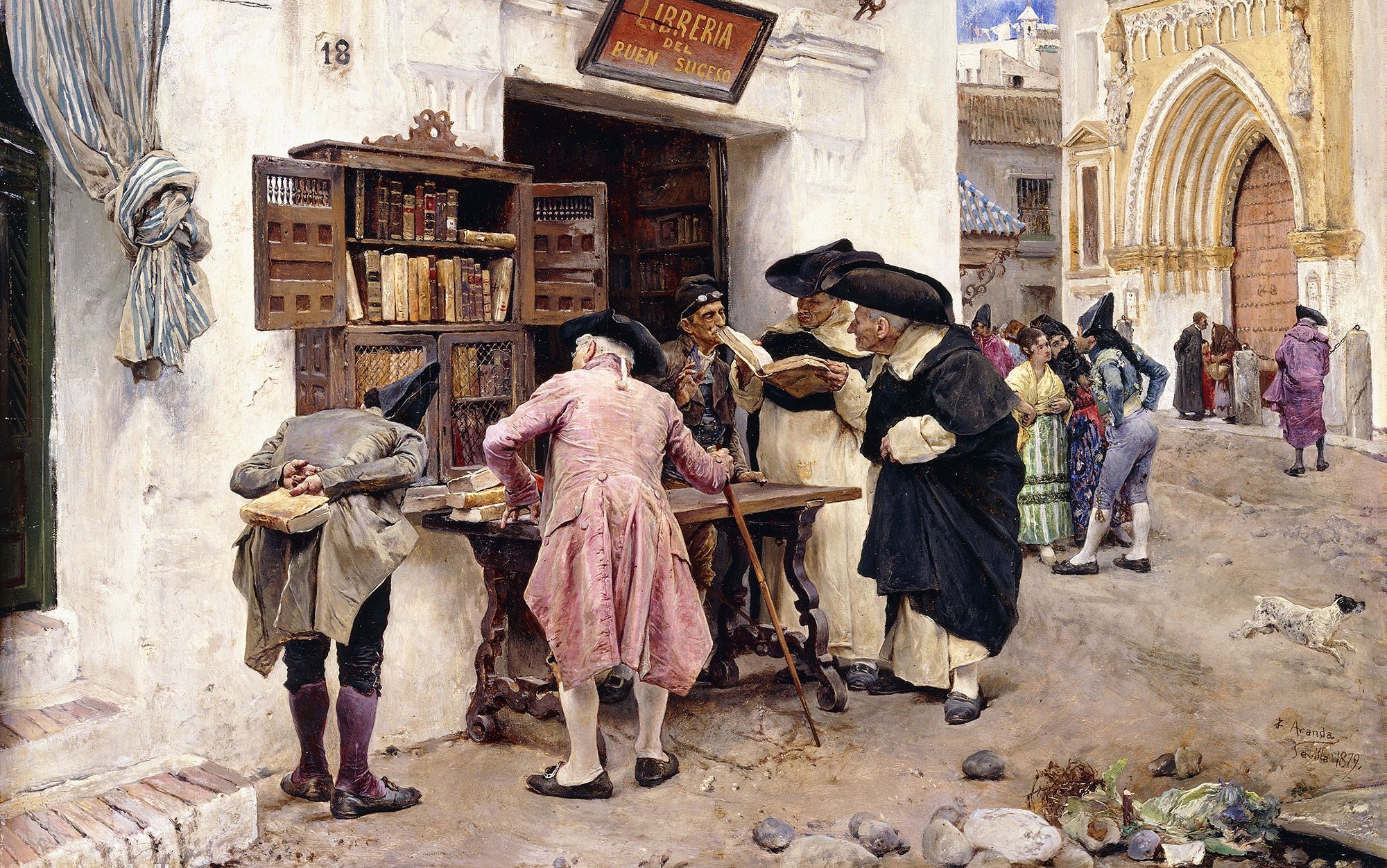 *
translation from Spanish: What are you reading?