Walk: LP Nails
Distance: 2.5 miles, Yoga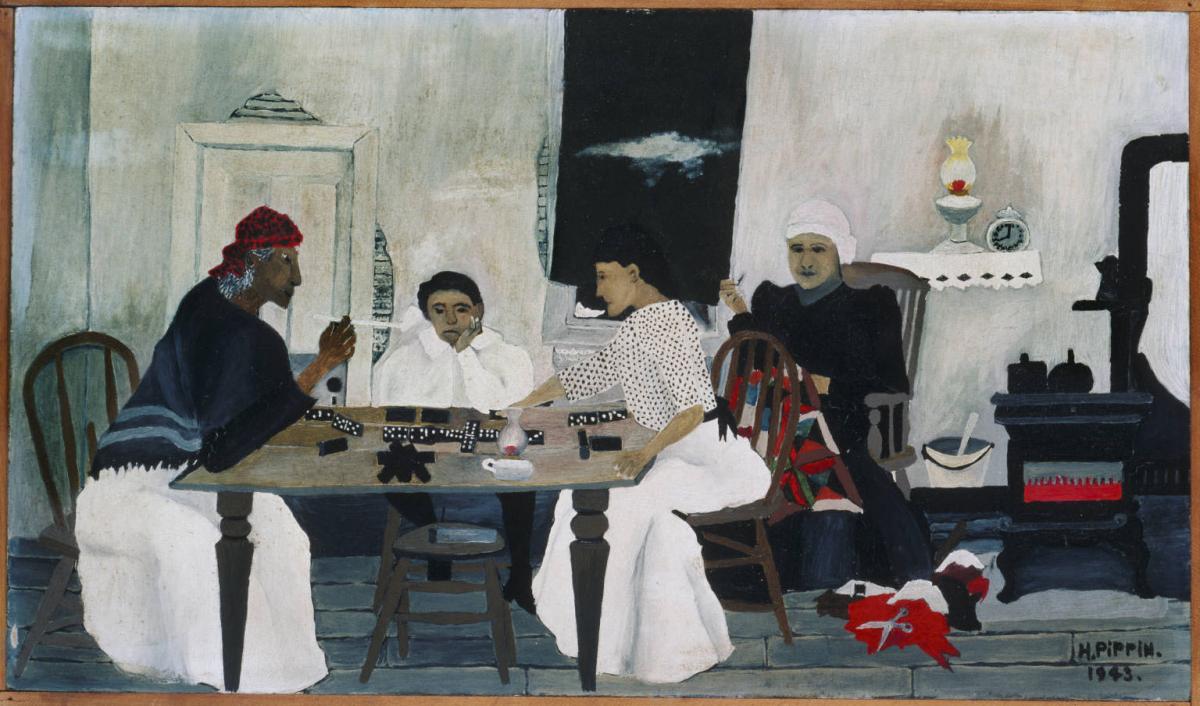 Horace Pippin,
Domino Players
, 1943, 12 3/4" x 22," oil on fiberboard
DC is an art lovers heaven for, among others, young working women, which CIWT was when she lived there in the 60's. Many first rate museums were - and are! - free, so Ciwt's big decision on her walk home was whether to stop in at the Smithsonian or the National Gallery of Art or, closer to her home, The Phillips Collection. If she chose the last, she couldn't to wait to come around the Collection's blind corner and encounter, boom, Renoir's Luncheon of the Boating Party
Maybe because she was so blissed out by colors and the merriment of Renoir's party, she doesn't recall seeing Horace Pippin's Domino Players, which, since Duncan Phillips acquired it in 1943, has been in the Collection.
Renoir's young and beautiful friends are enjoying food and drink in a convivial river setting while Pippin's domino players are occupied with other humble daily pleasures: table games, friendly competition, quiltmaking. But, take away the different settings, and Ciwt sees everyday people enjoying the relaxed pleasure and comfort of each other's company. And this warms her heart.
She's beginning to contemplate a trip back to DC, and, if she takes it, hopes to encounter that old Luncheon friend around the corner and meet a new one somewhere near it on the walls of the Phillips.