Walk: SF Ballet
Distance: 4.4 miles, yoga
John Singer Sargent, Neapolitan Children Bathing, 1874, 11" x 16", oil on canvas
Did you ever summer at the beach as a child? Or just go occasionally or take your children or grandchildren? There is something everlastingly relaxed, self-absorbed and innocent about those times.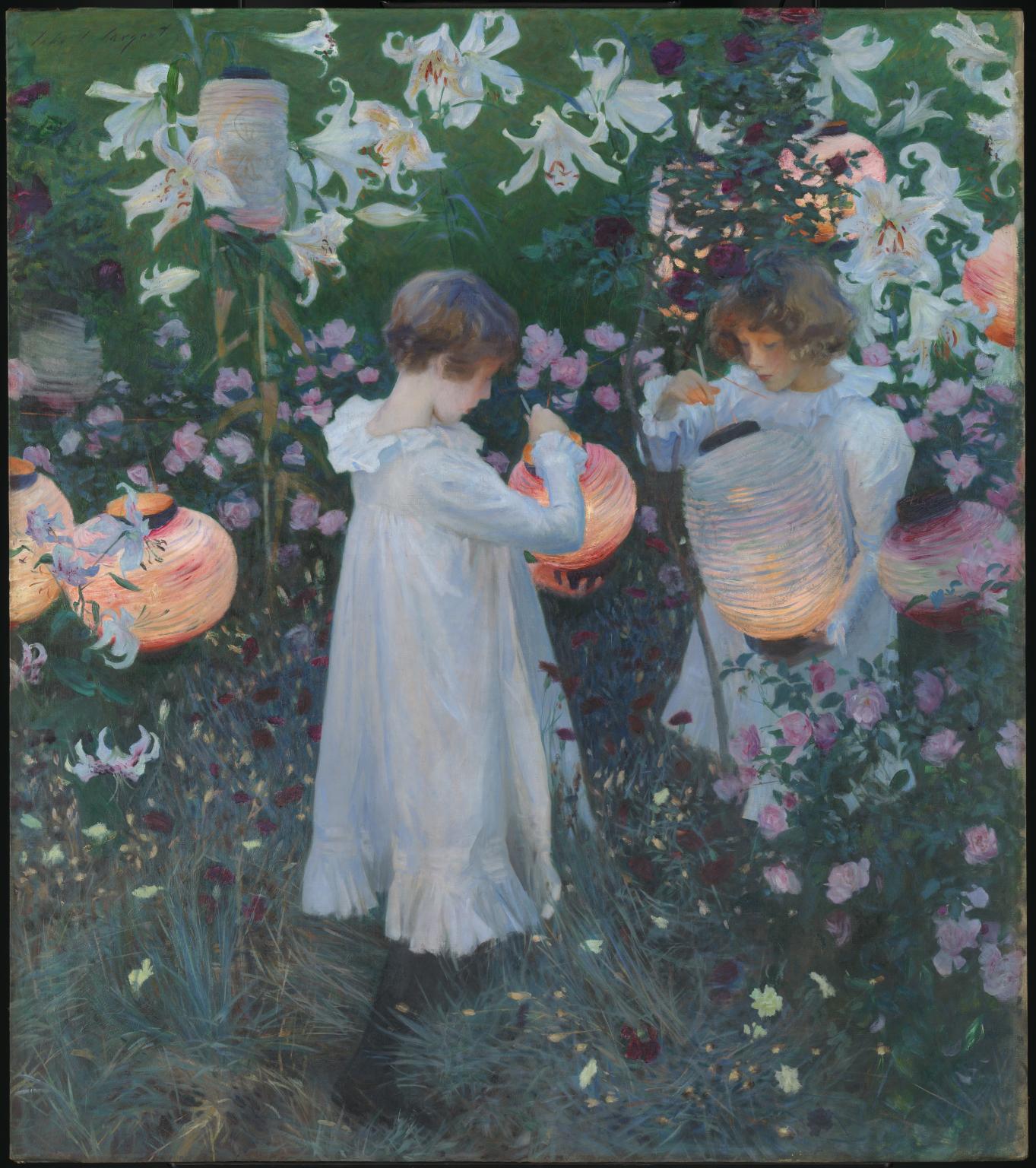 John Singer Sargent, Carnation, Lily, Lily, Rose, 1885-86, 5' x 5.7' oil on canvas

What about a white dress? Did your parents dress you in one? Was it your favorite or did you secretly hate it and, at the same time, have to worry about getting it dirty? Did your family have Japanese lanterns in their garden? Or lilies?
John Singer Sargent, The Daughters of Edward Darley Boit, 1882, 7.3' x 7.3', oil on canvas





And then innocence begins to fade, children begin to individuate, each in his or her own way.
No matter who you are, where you are from, the chances are you can relate to these three paintings by John Singer Sargent.
They seem to capture a moment - at a sunny beach, in the fleeting minutes of twilight (and perhaps innocence), at a well appointed home where children are sheltered but disconnected from each other. They are at once snapshots of a bygone era still actively alive in viewers' memories and emotional connections today.
Each of these 'moments' was in fact at least a year in John Singer Sargent's artistic life. They were preceded by many pencil sketches, several preliminary oil studies. The positions of the figures were changed over time. Older girls replaced the younger ones Sargent had in mind because their features were not as changeable and they were able to hold poses. And Sargent had to request a friend to grow lilies in a pot as he finished one of the paintings because the season for that flower had ended.
And before all that was Sargent's intense study of Velasquez at the Prado, friendship with and admiration of Monet's impressionism, awareness of the way Degas (also a friend) brought intimacy and immediacy to his works. There were years of practicing and developing a uniquely fluid brushwork, and aquainting himself with the details of costume, furniture, flowers, and, of course, the play of light.
There is true enduring life here, but it is quiet. And, as Ciwt might say, it is nice and it is likeable.