Walk: Hood
Distance: 4 miles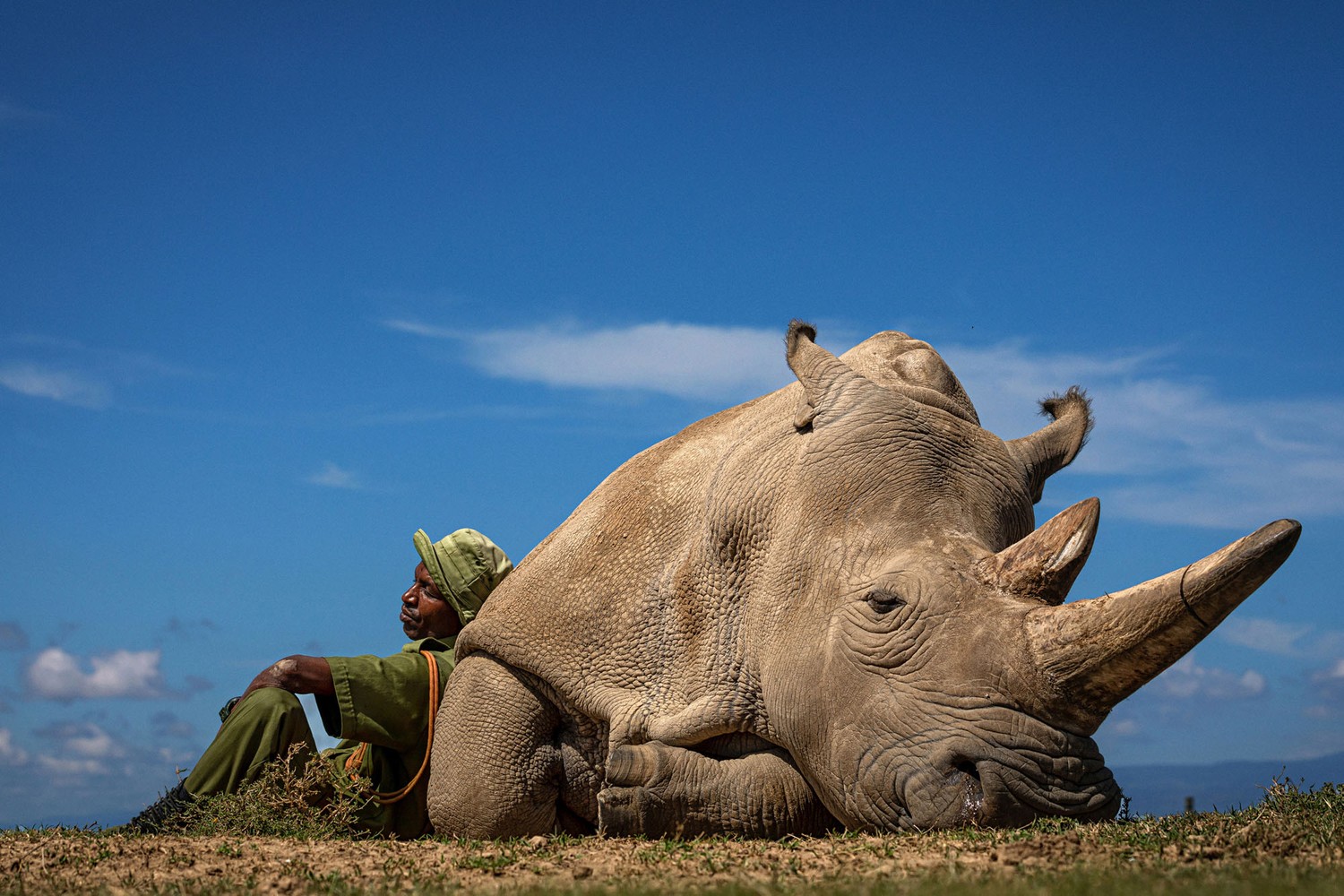 Najin with friend and caretaker, Nanyuki, Kenya. photo by Matjaz Krivic
So, The Atlantic has announced the winners of its Travel Photographer of the Year 2022 and Ciwt thinks this Grand Winner is very dear and touching. It was taken by Matjaz Krivic at the Ol Pejeta Conservancy in Nanyuki, Kenya.
According to the magazine's write up, the rhino in the photograph is one of only two Northern White rhinos left in the world. Her name is Najin, she's 33, and resting under a hot afternoon sun with her friend and caretaker Zachary Mutai.
The Northern White rhino is all but extinct: the last two males died several years ago and the remaining two females are too feeble to bear babies. But their eggs have been artificially fertilized by sperm from the late males and being kept frozen. The hope is that surrogate rhinos from another subspecies will begin to bring the Northern White back into abundance.
Ciwt has her fingers crossed.