Walks: Hood
Distance: 4.5 miles, 2.5 miles
Edward Hopper (American, 1882-1967), ca 1937
So, as the grey cold summer winds continue in San Francisco, Ciwt's mind goes to the rather grey, cold artist Edward Hopper who was one of the premier recorders of American mid-century malaise. Hopper's favorite subjects were lonely gas stations, New York diners at night, movie theaters, women alone staring out windows. All on the American East Coast, particularly New York City which continually both fascinated and eluded him. New York had something he couldn't quite reach but continued to try.
Ciwt was surprised to learn that some of Hopper's formative artistic years were actually in Paris, a city he visited three times between 1906 and 1910. He was working at a New York ad agency and hated it so Paris was a breath of fresh air to him, and he's quoted as believing there was "never a city so beautiful nor another people with such an appreciation of the beautiful as the French."
Hopper's times in Paris coincided with the beginnings of Matisse, Picasso's Cubism, and all the many artists who had moved to the city during that revolutionary time in art. But already Hopper was his own man, appreciating the great innovative artists surrounding him while also evolving his own methods, style and visual vocabulary.
Even though Impressionism was on its way out as a dominant artistic style, Hopper was clearly instructed by their preoccupation with capturing light and spontaneity as he wandered the streets, setting up his easel along the same streets, river and churches they had painted.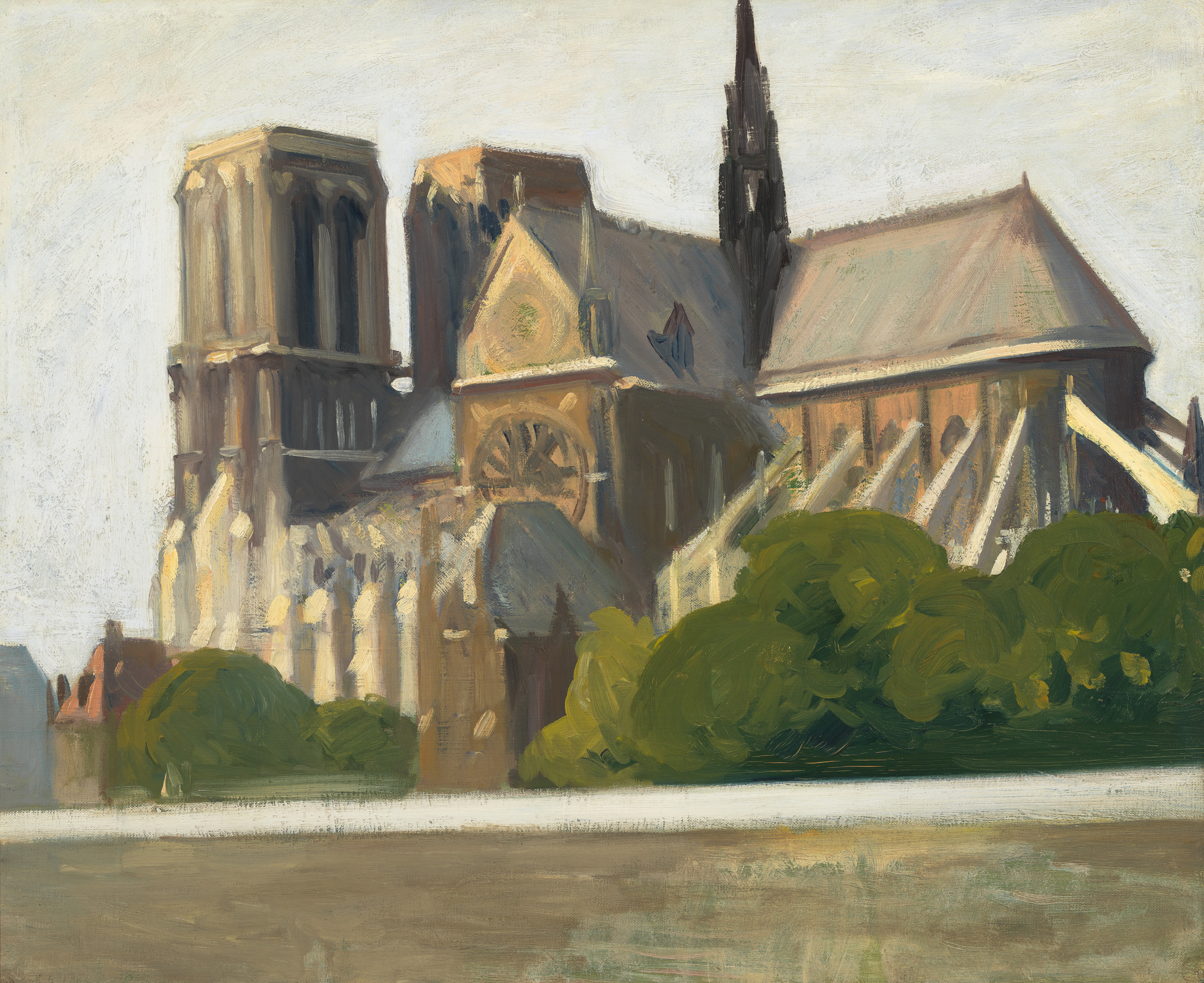 Edward Hopper, Notre Dame de Paris, 1907
But that isn't all Hopper's sharp eye was attuned to in that "City of Light." Already he resonated with the dark, the solitary, the remote.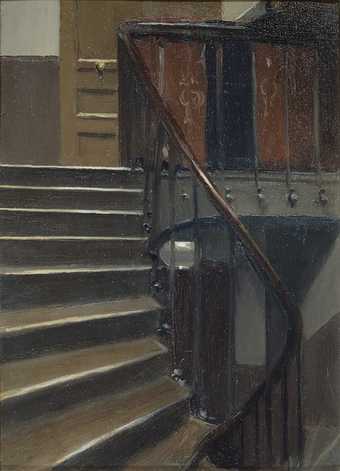 Edward Hopper,
Stairway at 48 rue de Lille
,
Paris,
1906
He wasn't in Paris just to imitate the work of the masters that surrounded him. Clearly he learned from what he saw: the Realist paintings of Degas and Manet, Monet and the Impressionists he met - like Renoir, Pissarro, Sisley - and even Braque and the early Cubists. But he was already well on his way to developing his personal style and the one of the enduring themes of his work: urban solitude.