Walk: Fort Point
Distance: 2 miles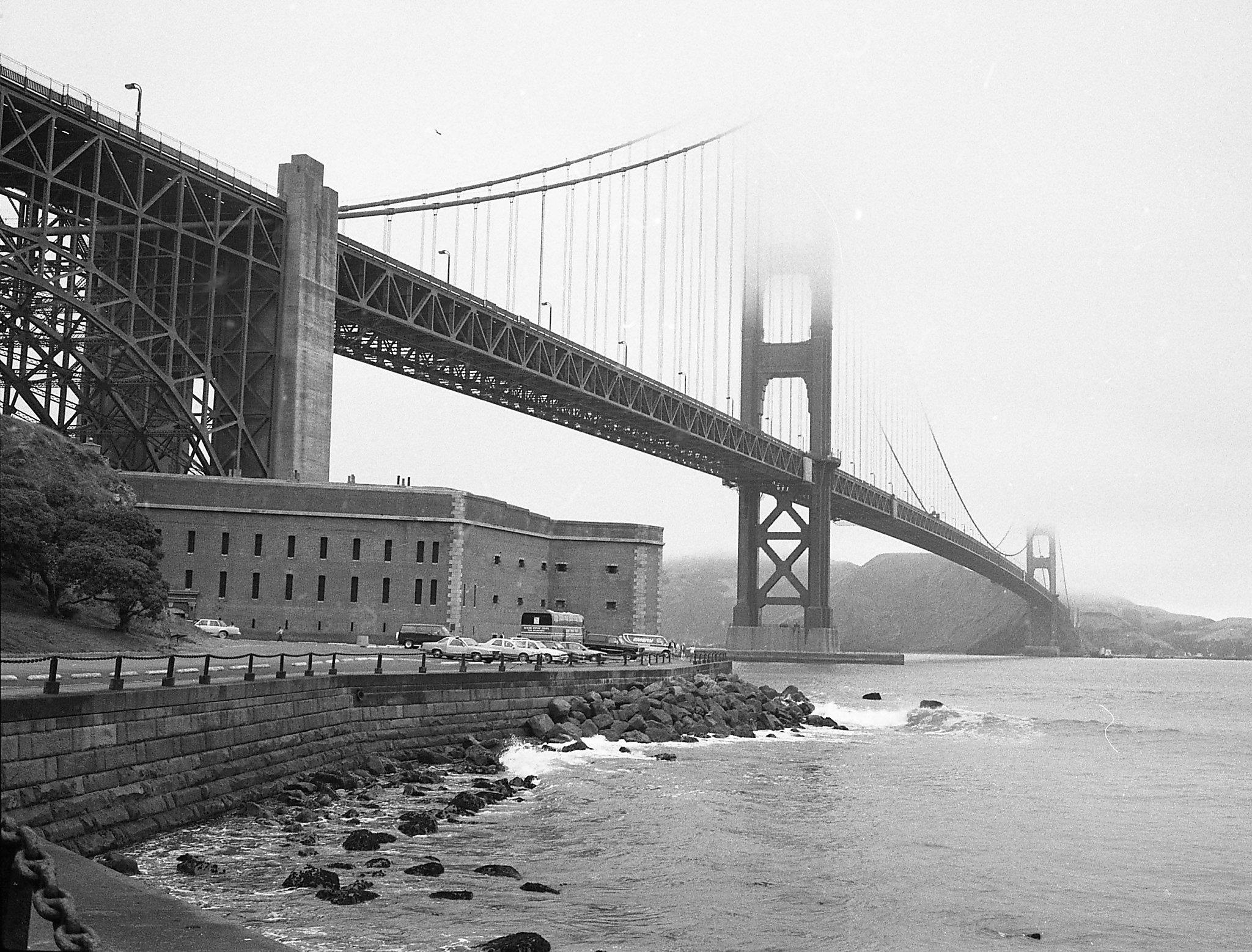 Fort Point below Golden Gate Bridge







So the most expedient way to build the Golden Gate Bridge was by demolishing Fort Point, the abandoned Civil War fort at the base of one of ends. That was the original plan until the chief engineer Joseph Strauss took action to preserve it. Strauss admired the old fort as a fine example of mason's art and thought it should be preserved and restored as a national monument.
So he reworked the plans to create an arch under the San Francisco side roadway for the sole purpose of protecting Fort Point. And in 1933 the bridge commenced nearly 4 1/2 years of construction opening to vehicles in 1937.
While Strauss was able to implement his intention to preserve the fort, it wasn't until 1971 that a congressional bill made Fort Point into a national historic site and provided for its restoration. At its dedication ceremony when it was officially turned over from the U.S. Army to the National Parks Service, the Sixth Army commander said the army's goodbye: "Today we are retiring an old soldier after 110 years on duty."