Walk: AMC Kabuki (The Holdovers)
Distance: 3 miles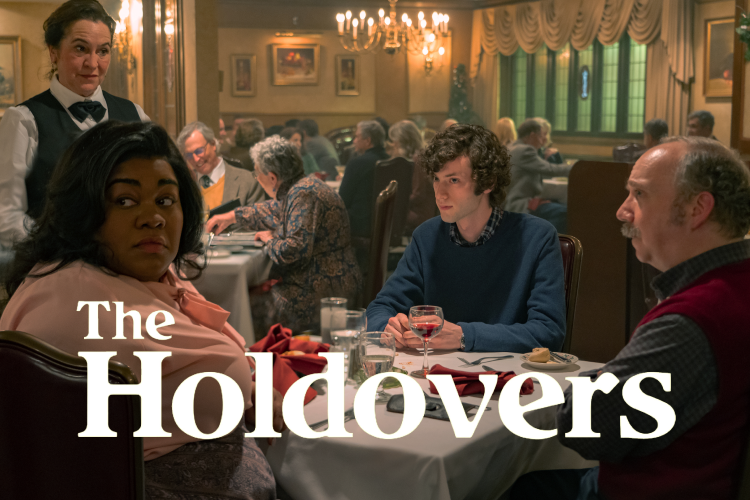 So, director, screenwriter and producer, Alexander Payne has won many awards in his long career including two Oscars. Based on that Ciwt has to assume that the editing of his latest movie, The Holdovers, was intentional.
However if Payne were once again a young film student and Ciwt was his editing professor, she would give him a D-. D for disjointed and D for distracting. For instance: in the many snow scenes none of the actors got snow in their hair or on their clothes; the viewer was told the temperature outside was 13 degrees, but none of the actors either wore a hat or buttoned their lightweight jackets; cigarette smoke swhirled around the headmaster in the movie, but when the camera pulled away, there was neither a burning cigarette nor an ashtray. On and on these mismatches went taking Ciwt's attention away from the movie until finally she just said "oh well" and was able to get into it.
And when she did, she found the "life lessons" and acting mostly transcended the technicalities and shallowness and gives the movie a gentle thumbs up 👉, ooops 👍.