Walk: No (too windy, little Ciwt would blow over)
Distance: Yoga
Janet Sobel, 1893-1968, painting at her Brooklyn home



Once upon a time there was a married woman in her early 40's who picked up a paintbrush for the first time. She lay down on the floor of her Brooklyn living room and began painting images that reminded her of the people and folk and fairy tales when she was a little girl named Jennie Olechovsky in Ukraine.
Janet Sobel, Untitled, c. 1941, watercolor and gouche on paper


Pretty soon the people in her paintings started blending with the colorful vegetation around them.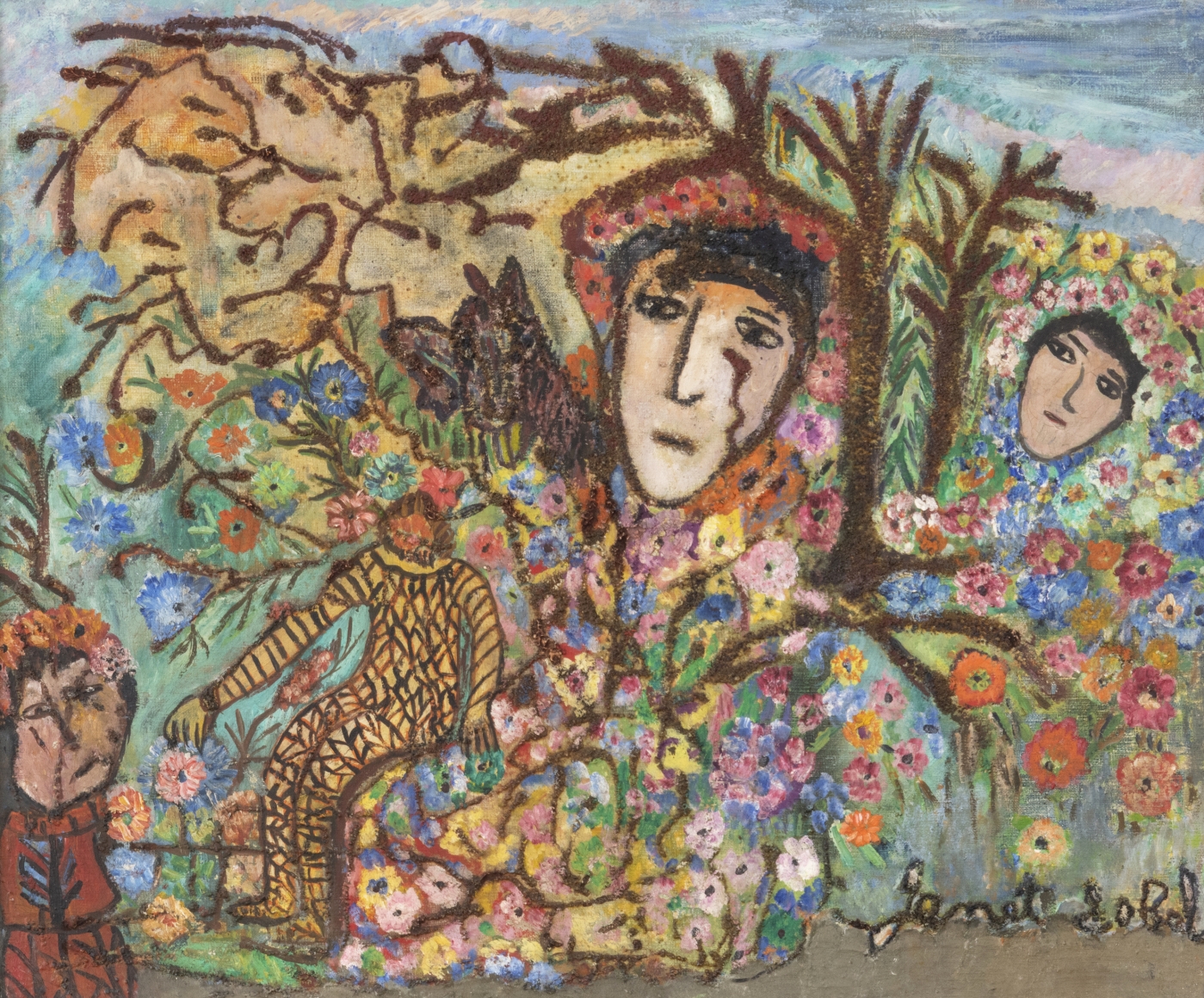 Janet Sobel, Disappointment, 1943, oil and sand on canvas, 25 x 29.5"
Until they became rhythmic drips of paint pulsing with the vibrating energy of abundant life.
Janet Sobel
(1893-1968)- Milky Way, 1945. Enamel on canvas. 44 7/8 x 29 7/8"
Then, in 1946, a famous art dealer, Peggy Guggenheim gave this artist, now named Janet Sobel, a one person show in New York. And, as luck would have it, the exceedingly powerful art critic, Clement Greenberg, brought the fairly unknown artist, Jackson Pollock, to the show where they saw Sobel's vibrant, inventive splashed paint work. And the rest was history.
For Pollack whose new "drip paintings" along with Greenburg's tireless backing, soon catapulted him to international fame and notoriety.
Sobel moved with her husband and five children to New Jersey and kept painting in basic obscurity as "an outsider," essentially an imprecise art term for self-taught as opposed to academy-trained artists.
Was this tale a tragedy for Sobel? Many might say so. But did she want fame and recognition? What would it have done to her marriage in that era? Was she ultimately more content without dealers and collectors looking over her shoulder, having the privacy which allowed her immensely complex, layered and intense creations to flow organically onto the canvas?
Ciwt wonders.