Walk: Drizzly, windy hood
Distance: 3 miles, Yoga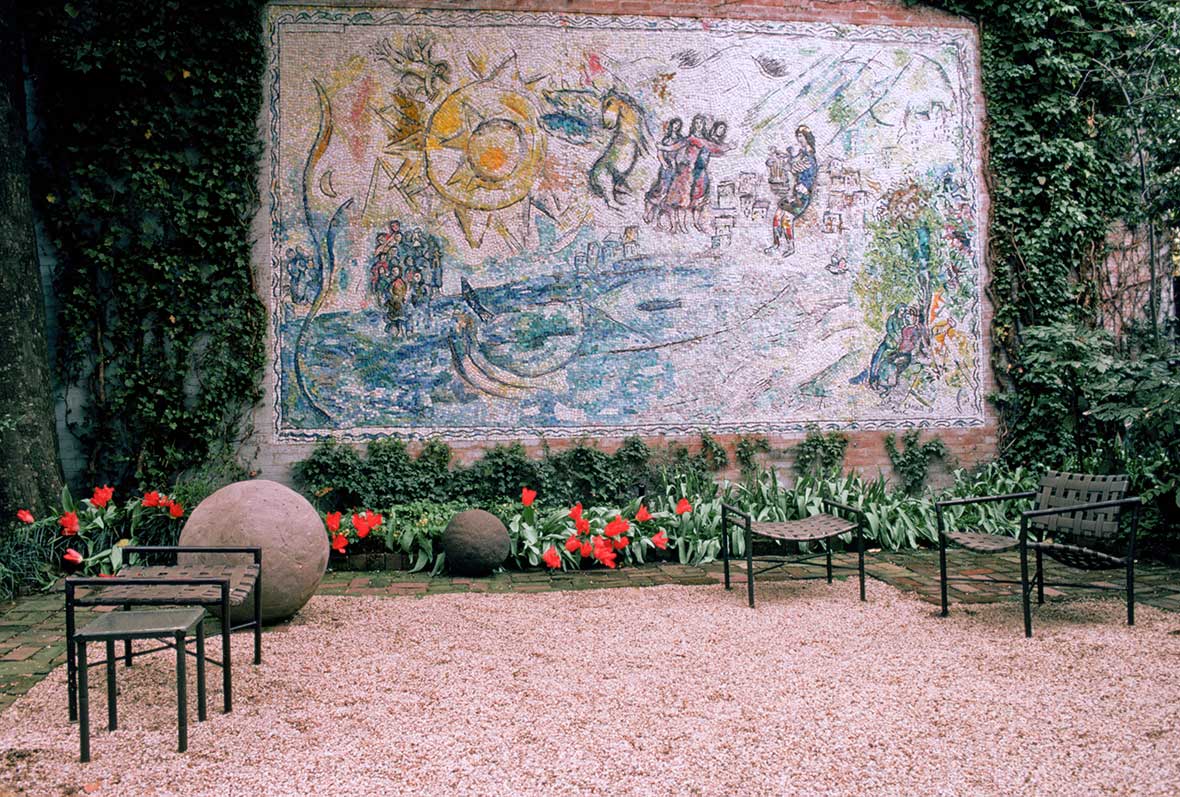 Marc Chagall, Orphee, mosaic, Georgetown, D.C. (now at National Gallery of Art)
Darn! When Ciwt was reading about Bella Rosenfeld Chagall, she learned she had once lived just blocks away from a Chagall mosaic in Georgetown. It was in a hidden garden, but just maybe, Ciwt would have been invited to see it. Oh, but then Ciwt read a bit further and realized she had left Georgetown well before the mosaic was installed plus now she can see it at the National Gallery of Art's Sculpture Garden.
Chagall created the 10 x 17' mosaic as a wedding present in 1968 for John and Evelyn Steffanson Nef, art lovers and collectors extrordinaire. As Evelyn explained their deep friendship with the Chagalls: My husband was a professor at the Univeristy of Chicago. John invited Chagall to take part in a symposium - and they found they had friends in common. The Chagalls stayed for a time with us. He found that he could buy art supplies at Woolworth's; all the neighbors were thrilled with him. When the mosaic (which was designed in France and created in Italy) was installed, the Nefs celebrated with the 84-year-old Chagall present.
Following Evelyn's death in 2009, the mosaic was donated to the National Gallery of Art. It is the first of Chagall's large scale outdoor mosaics in this country. Thanks to the Nefs introducing Chagall to the man who spearheaded the commission, it was soon followed by the renowned Four Seasons in Chicago. Of course, Marc and Bella are lovingly together in both the gorgeous mosaics.