Walk: Orpheum Theater (💓Hamilton💘)
Distamce: 5 Miles, small yoga
William Wegman, Stationary Figures, 2018, NYC Transit 23rd Street Station
No, they aren't Vizslas as advertised but these marvelous subway mosaics of Weimaraners look so much like Vizslas many people can't tell them apart. Hint: Vizslas have chestnut colored coats and are the ones known as 'velcro dogs' because they like to stick with their owners whenever possible.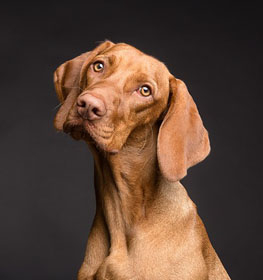 So, what are these dogs doing in in a CIWT entry? Well, the shaggy dog story is that Ciwt was with her Belgian shoe afficiando friend at their store on Madison Avenue when she saw two Vizslas standing patiently out the window. As she began to tell her friend about how loveable and beloved these dogs are by their owners, their actual owner - who was trying on a pair of the delicate and lovely shoes - spoke up. Since Ciwt has a cousin who breeds and raises Vizslas, she asked this owner whether she'd ever heard of her. Well, turns out she had gotten her first Vizsla from Ciwt's cousin. Very smalll world in a very big city.
These things happen to Ciwt in New York, and she misses them out here in San Francisco. The coincidents aren't totally surprising; Ciwt's formative years were in the Midwest and East Coast (upbringing, school, college, first jobs, the works) as were her parents' and grandparents'. So there are many associations, connections, much history back there.
These encounters kind of makes her feel more real. And she'd love to have more of them. Maybe. Maybe if she lived back East, there actually wouldn't be that many of them. Or they would be a pretty insignificant part of her daily life. Or maybe there would be too many; constant pulls back into ancient history and her ancient self.
Then there's the matter of stimulation. NYC is always a zap for Ciwt. San Francisco, never really.
San Francisco is gorgeous and wonderfully liveable and accessible. But, scenery aside, there isn't much about it that's particularly exciting to Ciwt, including its gold rush history. But, is that just the way with all home towns? We live in them because something in us resonates to them and allows us to be our true selves even if we aren't constantly stimulated.
Just odds and ends of thoughts as Ciwt leaves her Back From NYC entries and lets sleeping dogs lie until her next visit.