Walk: PGCC, Presidio Library (Melinda Gates Book)
Distance: 2 Miles, Exercise Class, Private Training
Imagine living in - or even visiting - New York City without its subway. People did until 1904 when The New York City Subway opened its first section, shortly began adding sections and eventually became one of the largest rapid transit systems in the world. As she was whisked for essentially $peanuts from Midtown to Harlem and Beyond and under much of the foot traffic in Times Square she was so appreciative as she always is of that extensive, rapid and convenient system.
Budapest may have been first to an electrified underground (1896) followed by a handful of other European cities, but Ciwt finds it difficult to believe any of their stations were more beautiful than the sumptuous tiled and leaded glass former terminus located beneath City Hall Park.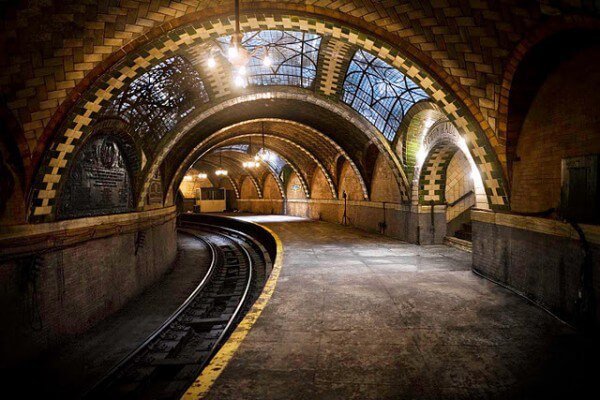 And she's not sure any European early European camerapeople were on had to capture some of the
earliest subway trips like GW Bitzer was in 1905 when he filmed his ride from 14th Street to 42nd Street.
She is sure Bitzer's 42nd Street stop wasn't as tentacled as it is today. Direction challenged anyway, Ciwt would have been lost forever trying to find her connection to the next ride down below 42nd Street without her subway pro friend to guide her.
Notice all the different corridors, then add throngs of people.
Mercifully, as you make your way through that noisy, crowded, sometimes confusing underground
that tile work and artistry are still there in abundance to interest your eye
and brighten your mood.
Edith Kramer, New York Subway Station, 1994 at Spring Street subway entrance
Ming Fay, Fish Mosaic at Delancy Street subway station
59th Street/Columbus Circle