Walk: 2 Challenges: Union Square/Scene of the FALL, Trader Joe's pre-Thanksgiving
Distance: 10 Blocks, ROM and Strength Exercises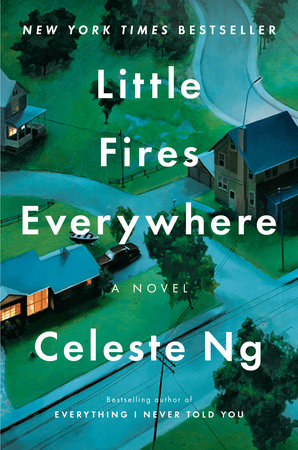 Somewhere in her 10 week (so far) house arrest/knee operation recovery Ciwt must have slipped into a regression. Into being a teenager - or resonating to stories about teenagers. Little stories to be exact.
She can actually relate quite well to the teenagers, adults, issues and community setting in Celeste Ng's intriguing Little Fires Everywhere. She's a few pages from the ending and has appreciated that Ng moves the book through complex adolencent and adult issues with intelligence and quite a bit of depth. A friend told her she'd be curious about Ciwt's take on the ending, so now Ciwt is curious too.
Then there are the 'girls' in Pretty Little Liars - Aria, Spencer, Hannah and several other names she finds her real teenage self distant from. Here come the actresses' actual names - Sasha, Troian, Shay, Tammin to name a few - which Ciwt can't relate to at all. But the names thing is easy for Ciwt compared to all the other aspects of the characters: the perfect make up, the totally chill (or whatever) shoplifting and fluid sex, the parental contempt, and the evilness of course. You can take a look at them above - age 17 (would you have guessed?) - carrying the coffin of their equally vampy and luscious 16 year old friend murdered a year before. The depth of the story continues from there....
Unlike the other Little, Ciwt is not close to the finish of Liars. Not by a long shot. She has watched episode 1 of the 1st season. There are 8 seasons altogether. Will Ciwt's regression continue? Will she return to her 'mature' self? How many seasons might she watch? Will her knee have healed by then? Will she start dressing like the Little girls? Only time will provide these answers to Ciwt and her readers. She does know one thing: the Little Liars binge was recommended by a seemingly terribly sophisticated and very English woman (wife, mother, grandmother, business owner, the works) who is actually older than Little Ciwt and has watched all the episodes.